MIMIC simulator enables testing of many types of client applications:
Web Applications:
Test HTTP based client applications or Load Balancers
Simulate thousands of Apache/IIS servers or Application servers like WebLogic or WebSphere.
Comprehensively exercise the performance of a Server Load Balancer (SLB), in handling various protocols in stressed and unstressed conditions.
Validate the effectiveness of SLBs in providing high availability of web services.
Test Web Monitoring and Reporting tools.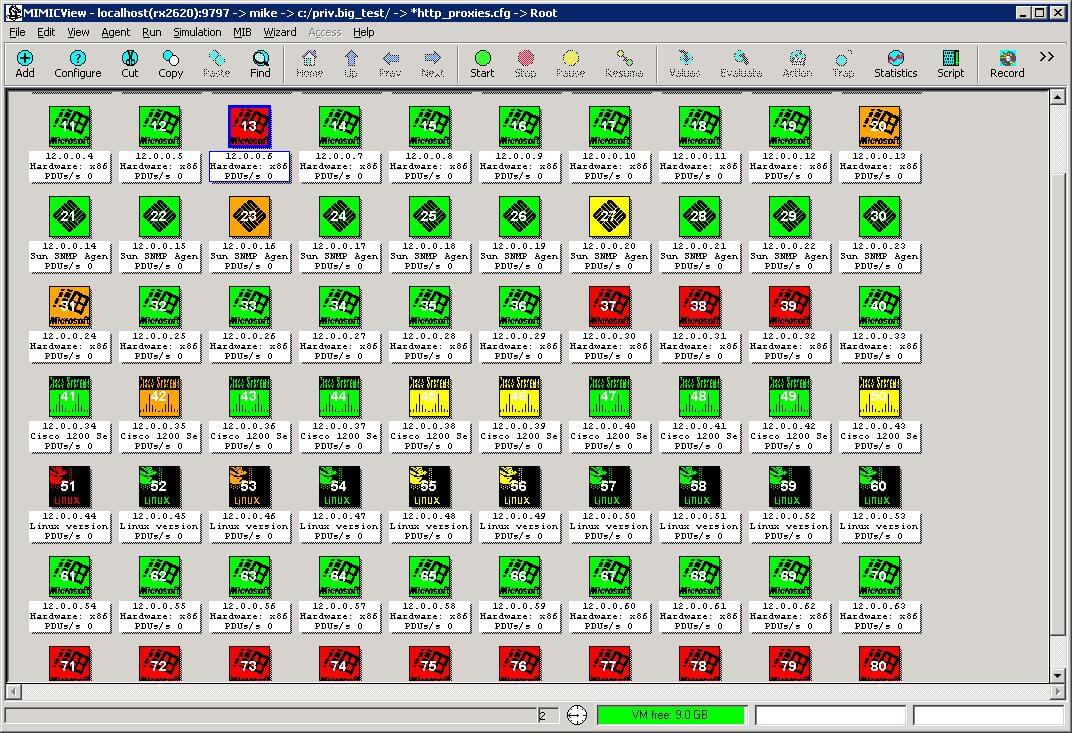 Mail Applications:
Test mail applications connecting to multiple SMTP and POP servers to verify that those processes are functioning properly.
Ensure the connections to different Mail servers and send/receive emails just like real servers.
Test the enterprise mail fetching applications.
Make certain that the management application send email alerts to multiple servers.
DNS Clients:
Simulate thousands of DNS server to respond to actual DNS queries to get host name or IP/IPv6 addresses.
Test DNS clients ability to connect to multiple servers.
Lookup dynamic domain from multiple servers.
FTP Clients:
Collect FTP data from different servers.
Send/receive files from multiple FTP servers and test management applications along with the networking device and server management.
Other TCP based Clients:
Simulate any Wireless, Database or Storage server.
MIMIC allows testing with thousands of servers having different IP or IPv6 addresses.
User-friendly graphical interface allows easy and intuitive setup of the test environment.
Simulate servers as if they are located at geographically separate locations or countries.
Add delays or drop packets to create remote or bad links.
Overall, MIMIC Server Simulator enables you to do a complete testing of Network Management and Server Management applications.
The MIMIC Product Suite
MIMIC Simulator: Simulates servers and networking devices. Configurations are run-time customizable. MIMIC responds to queries on any of the devices with simulated servers and SNMP agents. It appears as if the management application is talking to an actual server farm.
MIMICView: A user-friendly GUI to manipulate the simulations.
MIMIC Shell: A command-line interface.
Update Wizard: Provides notification of product updates and optional add-ons.
Libraries: Include device and network libraries from leading device vendors, like Juniper, Lucent, Nortel, and small and large networks.
Platforms: Supports Windows®, Solaris™, Linux™ and Amazon Cloud. (details)