Gambit's Educational Partners are educational institutions teaching networking and network management courses and labs.
The following institutions are Gambit's current Educational Partners:
Centennial Network Labs at North Carolina State University
Department of Computer Science at Hadassah College, Israel

Centennial Networking Lab performs third party testing for the networking industry. CNL leverages its experienced senior staff members, knowledgeable University faculty members, enthusiastic graduate student workers, and strong partnerships with test equipment vendors to provide first rate network testing services.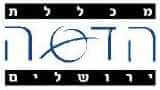 Department of Computer Science at Hadassah College uses MIMIC Virtual Lab for their networking courses. Hadassah is a small college founded in 1970 and situated downtown Jerusalem. It has both technological and academic departments, with students from all over the country and of all sectors of the population. Every year the graduates make their transitions to research, information industries, medical organizations, and other institutions.